Ordinary tickets sales have ceased. Tickets can be purchased in the door via Swish.
Cash not accepted.

Prices:
Rehearsal: 250 sek
Competition: 400 sek
Both: 500 sek

-At the venue there is a wardrobe for your jacket for 20 sek/per item, please bring cash or be ready to swish us.
We will keep the official afterparty at the same location as the competition is. There will be more performences includning the winners from Kittens and Lionesses, as well as the 2nd and 3rd place holders from Lionesses. There might also be a chance the judges will perform....

We will let more people in for the afterparty for a pay at the door fee of 250 sek.
Our premises are located in the center of Stockholm, and there are several hotels in different price ranges nearby.

The closest ones (to our studio) are;
98 meters - Best Western
122 meters - Miss Clara town
160 meters - Best Hostel City
336 meters - Rex Hotel
339 meters - Hotel Hellsten
400 meters - Hotel Birger Jarl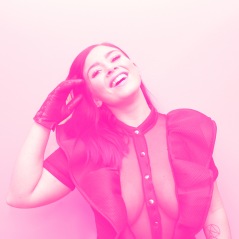 ESTER FOX

Two years ago, she released her debut EP "Ecstasy". The single "Golden Rush" was nominated for the music magazine "GAFFA"'s best single. Not only in 2014, she won the Swedish Top Next in Uppland and she also has a gold ticket at home from TV4's "Idol" program.

Fox loves to be on stage, "Imagine ALL hours you worked; writing and producing a song. All that energy is compressed to about 3 minutes and now you finally show what it's going for. A real energy bomb! "

This spring, she released her second EP, "EXPLORING". The title is just as it sounds - the exploration of the music on a new level.

Ester Fox has also practiced pole dance at Uppsala Dance Center and looks forward to what the evening has to offer!