Cristiana is the regional national manager for pole sport at FISAC and international judge and judges master trainer for IPSAF. She is also a XPERT master trainer and the owner of GOTHA STUDIO ROME. Crisitiania have been a judge for the 5 years, her previous experience both include IPSF and IPSAF. Both IPSF World Championships as a judge in 2015 and Ipsaf Worlds Superior Jury in 2016.

She hosted Pole Art Italy 2016, Pole Art Spain in 2015/2016 and bow BATTLE OF THE POLE 2016.
PETRA LARSSON - Head judge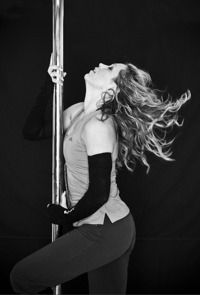 Since 2000, when Petra introduced the Nordics to 'exotic' training such as strip aerobics and pole dance she has been passionate about teaching others this great form of training. Being an aerobics instructor since age 16 and a past pro-basketball player (including the Swedish National Team and the USA) fitness and health has always been a big part of her life. She is at the moment running the largest studio in the Nordics and is the founder of the annual Battle of the Pole, pole dance competition as well as the founder and President for the Swedish Pole Federation.
She is a well renowned judge around the world with 28 international competitions under her belt which includes 5 world championships and 2 European championships.
Petra was the first to conduct instructor trainings in chair and pole in the Nordics, and her winning style of combining fun but tough classes with inspirational choreography makes her a unique teacher. With over 60 00 classes, 20 teacher trainings and more than 700 bachelorette classes the least you can say is that she has experience!

www.studiodq.com
Instagram - StudioDQ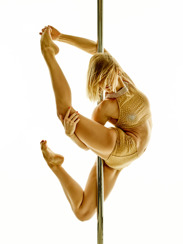 Anastasia began her pole dancing career at Moscow School in December of 2008 when she started training at only 18 years old. The first exposure Anastasia had of pole dance as art and sport was watching videos of her pole idols, Jenyne Butterfly and Felix Cane.

As Anastasia says herself; "POLE DANCE is my life! I love how this amazing art and sport combines so many artistic and athletic elements. It is like no other sport or dance in the world and I am so thankful to PoleandAerial.com for providing such a brilliant platform for me to join so many other world class artists to be able to share our craft around the world. I wish good luck to all pole dancers!"

- The most photogenic pole dancer of the world 2014
- World pole cup champion 2012/2013
- 2nd runner up in Pole World Cup 2011/2012
- 2nd runner up in Pole Art 2011
- International pole dancing judge
- The Finalist of the World Pole Dance Championship 2010/2011
- The Best Russian Pole dancer 09/10
- UPA's Pro Pole Dancer of the June 2010

https://www.facebook.com/Anastasiaskuhtorova?ref=hl
Instagram - Anastasiaskukhtorova
http://www.youtube.com/user/AnastasiaSkukhtorova
Josh Taylor has been teaching, performing and choreographing for pole dance for the last 8 years.

He has taught for some of the most recognisable pole studios in the world including Milan Pole Dance Studio, The Vertitude, Bespun and Body & Pole.

In the last year he has launched his Instructor Intensive education program, performed as a visiting artist at PoleShowLA in Las Vegas, and notably choreographed an 18 minute pole and dance piece for the Filipino dance company PoleCats.

He is committed to education, physical longevity in pole dancers and athletes, and the ongoing development of pole dance movement.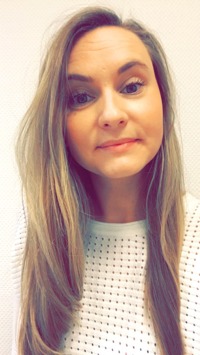 Aleksandra is the owner and manager of the first and biggest pole studio in Norway, Sometimes Pole Studio. She is the founding president of the Norwegian Pole Sport Federation and the Organizer of the Norwegian Pole Sport Championship. This year she will also organize Pole Theatre Scandinavia in Oslo. Aleksandra has judged several national and international pole competitions. Among others she is a IPSF certified judge and will judge the World Pole Sport Championship 2016.

She is very passionate about helping the pole industry to grow by orginizing competitions/events, helping out athletes and performers and consulting studio owners.

www.Sometimes.no
Instagram - Sometimes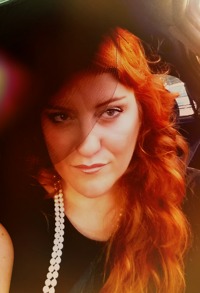 With a Rhythmic gymnastics background, Maria Contreras discovered pole 10 years ago in Amsterdam and new immediately Spain had to follow.
She is a certified FIPO instructor, she founded and currently directs one of the most important studios in Spain, the original Pole Dance Factory, located in Barcelona.
She is the president of the Barcelona Pole Dance Association and vice-president of the Spanish Pole Sport Federation, she organizes several events to promote pole in Spain, being the most recognized, the yearly Barcelona Pole Camp.
Her judging experience is very wide ranging from IPSF world´s judge to countless international Pole Arts, Pole Theaters, Miss Pole Dance nationals, Pole Emotions, etc.
Petra Larsson Sweden
Martina Bucher Switzerland
Alexandra Matusiak Norway