OLga Maresova (Olya Strom)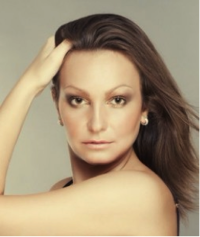 Olga Maresova is the founder and President of the Czech Pole & Aerial Sports Federation. From 2010 she certified as an instructor of pole dance and from 2011 she spent all her free time for the non-profit Pole Federation in the Czech Republic. She is responsible for getting pole sports officially recognised as a sport and for creating a strong pole community in the Czech Republic.

Olga is an accredited IPSF international judge and a key member of the committee in the development of standardising rules and regulations for all abilities and ages in pole sports. She was judge at many national and internation competitions since 2011 incl. World pole sports championships in 2013 and 2014.

Olga is organizer of Czech pole sport championship since 2012 and new exciting international competition in the pole world – POLE EMOTIONS.
PETRA LARSSON - Head judge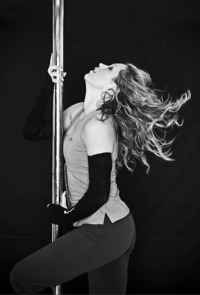 Since 2000, when Petra introduced the Nordics to 'exotic' training such as strip aerobics and pole dance she has been passionate about teaching others this great form of training. Being an aerobics instructor since age 16 and a past pro-basketball player (including the Swedish National Team and the USA) fitness and health has always been a big part of her life. She is at the moment running the largest studio in the Nordics and is the founder of the annual Battle of the Pole, pole dance competition as well as the founder and President for the Swedish Pole Federation.
She is a well renowned judge around the world with 28 international competitions under her belt which includes 5 world championships and 2 European championships.
Petra was the first to conduct instructor trainings in chair and pole in the Nordics, and her winning style of combining fun but tough classes with inspirational choreography makes her a unique teacher. With over 60 00 classes, 20 teacher trainings and more than 700 bachelorette classes the least you can say is that she has experience!

www.studiodq.com
Instagram - StudioDQ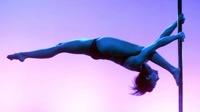 Alessandra Marchetti's gymnastics career started in artistic gymnastics at five years old, but at ten years old she fell in love with classic dance. She began her study at "Balletto di Roma", one of the most important and prestigious classical dance schools.

Alessandra has competed aerobic gymnastics. She did mixed pairs with her husband, and the duo became runner up (2007-2008) in Italy, and in 2009 were in 7th position on the Suzuki World cup in Tokyo (Japan). In September 2010, at 35 years old she started to train pole. In September 2011, in her 2nd competitionshe she became Italian Pole Champion! Alessandra won the Pole Sport Championship in London 2013 and is the World Pole Sports Champion!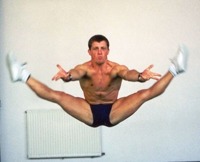 Davide has been a titled gymnast since 1982, a certified fitness instructor from 1996, gymnastic coach (Italian Federation of Gymnastic) personal trainer, coach of the national team of Pole Sport FISAC-POLEXGYM (Italian Federation of Sports Acrobatic and Choreographic), IPSF international judge and an aerobic gymnastic national judge.

He has judged national and international pole competitions and has been very active in creating a scoring system for the IPSF that is based on a code of points. This position will mean he will be constantly assessing and evaluating how the biomechnics of the body can be safely scored in international and national competitions.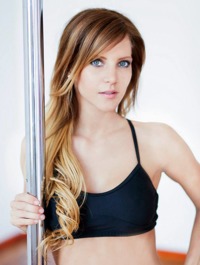 After 9 years of competitive diving she started pole dancing in 2006 in London. In 2008 she became a qualified pole fitness instructor at Pole Secrets UK and started teaching pole in London.
In 2009 she moved back to Hungary and founded her own studio Pole Dance Fitness Hungary using a unique teaching method. Her mission is to promote pole fitness and pole sport to become recognized among competitive sports and also to encourage people in general to do more sports more often. It is very important for her to always improve skills as an instructor as well as a judge.
Her biggest achievements:
2008 – Winner at Miss Poledance Hungary
2009 – Finalist at World Pole Dance Championship in Jamaica
2011 – Giving birth to her beautiful son
2012 – 2nd place in the professional category at the European Pole Dance Champion in Holland
2013 – became an international IPSF judge and had the honour to judge at the World Pole Sport Championship in London and several other international competitions.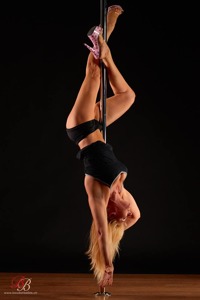 Owner of Pole Glam Studio, 1st Pole Dance Studio in Geneva, official Ambassador of the Pole Fitness Association in Switzerland and President of the Swiss Pole Sports Federation.

Addicted to fitness & dance, Silvia began the Pole Dance in 2007. She obtained her certificate of instructor of Pole Dance CIDP in the USA, with the Pole Fitness Studio in Miami (member of the US Pole Dance Federation) in 2010 and follows several Pole Dance master classes abroad, as well as the professional training of Mariana Baum.

Silvia is an IPSF certified International judge and the organiser of the Swiss National Championship. She judged several international competions during the last 2 years.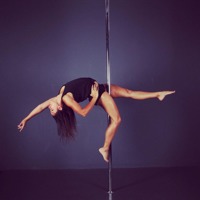 As a child she practiced ballett and artistic gymnastics for many years. After her pregnancy she was looking for a new challenge to get back to shape in 2009. This was the year when she got in contact with pole sport for the first time. From that time on she fell in love with this sport and anything that has to do with it. She works for a better understanding and acceptance of it.

After two years of practice, Rachida passed her first instructor training in 2011 and got certified. Her growing passion for pole dancing convinced her to open an own pole dancing school called AOIDE Polesport GmbH in Uster near Zurich. Soon after this she also opened the first online store for pole dancing equipment in Switzerland.

In 2013 she passed the IPSF judges training and her first competition as a judges member was the WPSC in London. After all this wonderful experience Rachida started to work voluntarily for the IPSF committee as IPSF Federations Representative in the same year.

Since then she is regularly judging competitions all over the world and was one of the judges at the World Pole Sport Championship 2014 in London. In 2014 Rachida also recertified as an IPSF Judge and passed the Master Judge training to be able to work as an accredited IPSF Head Judge.

Since March 2014 she is proud owner of the biggest poledancing shop in Switzerland www.pole-sport-shop.ch
Alessandra Marchetti Italy
Davide Lacagnina Italy
Silvia Bignoni Switzerland
Orsolya Pall Hungary